-30 %
Promo
 
PUFF VMAC - DRAGON FRUIT - WHITE RABBIT
Flavours : Fruity
Effects : Relaxation
Quantity available : 1ml
Concentration THC : Inférieur à 0.3%
Number of puffs : 800
VMAC Dragon Fruit 800 Puffs
The VMAC Dragon Fruit 800 puff is the ultimate vaping experience for lovers of exotic flavours and thick clouds. Designed for instant gratification, this disposable device delivers up to 250 puffs of pure fruity bliss.
Puff VMAC Dragon Fruit, a unique taste:
Immerse yourself in a world of tropical delights with the VMAC Dragon Fruit puff. Each inhalation transports you to a lush orchard, with sweet, juicy notes of dragon fruit. Whether you're a fruit lover or a vaping enthusiast, this sensory experience will amaze you with every puff.
Easy to use VMAC puff
The VMAC Dragon Fruit 800 puff is not only delicious, but also incredibly practical. Its compact, lightweight design makes it the perfect companion when you're on the move. No need to recharge or refill, just unpack and enjoy the hassle-free vaping experience. This product is a single-use, disposable, nicotine-free vape or electronic cigarette. The effects produced by this vape are intense and highly relaxing. You'll feel a sensation of intense relaxation.
White Rabbit: Quality and Reliability Guaranteed
The VMAC Fruit du Dragon puff is manufactured to the highest quality standards. Each unit is meticulously tested to guarantee reliable performance and authentic flavours. Enjoy peace of mind knowing you're vaping a reliable and safe product, designed to satisfy the most demanding vaping enthusiasts.
Don't wait any longer to discover the explosion of flavours in the VMAC Fruit du Dragon 800 puff. Treat yourself to an exceptional vaping experience with this practical and delicious disposable device.
VMAC (Various Mix of Active Cannabinoids)
VMAC, an acronym for Various Mix of Active Cannabinoids, is a new frontier in the exploration of cannabis compounds. Unlike traditional THC- or CBD-based products, VMAC is an expert combination of several active cannabinoids, each delivering unique and powerful effects.
What are the effects of VMAC?
Effects similar to THC-P and HHCPO
VMAC offers effects similar to THC-P (Tetrahydrocannabipropene), a cannabinoid renowned for its exceptional potency. VMAC users report amplified sensory experiences, intense euphoria and a prolonged duration of action, similar to that of THC-P. This Vape, which contains 800 puffs, will enable you to enjoy VMAC to the full.
In addition to THC-P, VMAC also contains HHCPO, a rare compound with promising psychoactive and therapeutic effects. Users of HHCPO report relaxing sensations and effective relief from a variety of symptoms, making it an ideal choice for those seeking natural alternatives to traditional treatments.
In addition to these specific cannabinoids, VMAC includes other active cannabis compounds carefully dosed to create a harmonious balance between relaxation, euphoria and relief. Each variant of VMAC is precisely tailored to the individual needs of consumers, offering a unique experience for every user.
White Rabbit: Quality products
It's important to note that VMAC is designed to the highest quality standards, ensuring unrivalled purity and safety. Users can therefore enjoy the benefits of cannabinoids without compromising their well-being.
Discover VMAC and immerse yourself in a world of possibilities, where the power of various active cannabinoids combine to create unparalleled experiences. Explore this innovative blend and experience the evolution of cannabis consumption.
What flavours are there in VMAC White Rabbit Puffs?
VMAC puffs take you on an unforgettable taste journey, offering a range of exquisite flavours to tantalise your taste buds. Each puff is a sensory experience, allowing you to discover the rich aromas of cannabis and tropical fruits. Here's an overview of the mouth-watering flavours offered by VMAC puffs:
Dragon Fruit
Immerse yourself in the sweet, juicy essence of dragon fruit. This exotic flavour perfectly balances sweetness and freshness, offering a captivating tropical experience.
Lemon Haze
The lively scent of lemon meets the earthy undertones of cannabis in Lemon Haze. It's a perfect balance of acidity and sweetness, creating an invigorating sensation with every inhale.
Strawberry Kush
The sweet fusion of strawberry meets the earthy richness of kush in this irresistible flavour. Fruity and floral notes blend to create a smooth, delicious experience.
Iced Grape
Discover the sweet freshness of iced grape, a refreshing flavour that transports you to a sunny orchard. Each puff is an explosion of sweet, juicy flavours.
Frozen Mango
Let yourself be carried away by the tropical sweetness of iced mango. This sweet, velvety flavour offers you a real tropical feast with every inhalation, evoking warm sunny days.
Amnesia
Amnesia offers a complex blend of citrus and herbs, creating an intriguing and captivating flavour. Each puff is a discovery, offering a unique taste experience with every inhalation.
Afghan Kush
Explore the earthy, spicy flavours of Afghan Kush. This iconic variety offers you an authentic taste of cannabis, capturing the essence of the plant in every puff.
Ice Mint
Refresh your senses with the Ice Mint flavour. The invigorating notes of mint meet the sweetness of cannabis, creating an invigorating and soothing experience with every inhale.
Super Skunk
Immerse yourself in the powerful, earthy aroma of Super Skunk. This robust, characterful flavour captures the essence of cannabis, offering an intense and satisfying experience for lovers of robust strains.
Whether you're a fan of exotic fruits or passionate about the subtle nuances of cannabis, VMAC puffs offer a range of exceptional flavours for you to explore. Each puff is a taste adventure, inviting you to discover new sensations with every puff. Choose your favourite flavour and immerse yourself in a world of delights with VMAC puffs.
Discover White Rabbit VMAC on thcp.co.uk
VMAC, Active Cannabinoids and Exquisite Flavours
Explore the fascinating world of White Rabbit VMAC at thcp.co.uk, your online destination for exceptional vaping experiences. VMAC, an acronym for Various Mix of Active Cannabinoids, offers an expert combination of several active cannabinoids, creating a unique and unforgettable vaping experience. Discover the subtleties of THC-P, HHCPO and other innovative cannabinoids, and immerse yourself in a sensory journey where euphoria and relaxation meet.
Fast, discreet home delivery of VMAC
Order your White Rabbit VMAC from thcp.co.uk and enjoy fast, discreet delivery straight to your door. Our team is committed to providing you with an efficient and reliable service, ensuring you receive your order safely and as quickly as possible. We understand the importance of accessibility and convenience, which is why we do everything we can to provide you with a hassle-free shopping experience.
thcp.co.uk offers quality at a lower cost
When you choose White Rabbit VMAC from thcp.co.uk, you're choosing excellence in vaping products. Our commitment to quality is reflected in every puff you inhale. Each product is carefully crafted to ensure exceptional purity and consistent effects. You deserve the best, and that's exactly what we deliver.
Don't miss your chance to discover the future of vaping with White Rabbit VMAC on thcp.co.uk. Order now and immerse yourself in a world of exquisite flavours and unparalleled sensations. We're here to provide you with an exceptional vaping experience, from order to first puff. Trust thcp.co.uk for all your vaping needs and experience White Rabbit VMAC like never before.
Flavours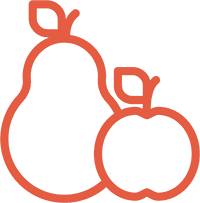 Fruity
Effects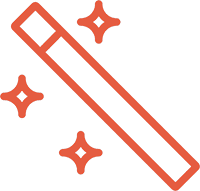 Relaxation
Quantity available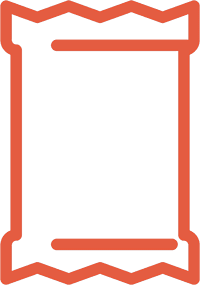 1ml
Concentration THC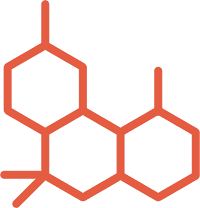 Inférieur à 0.3%
Number of puffs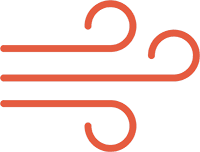 800
These categories may also interest you