-50 %
Promo
 
PUFF THC-P - AMNESIA
Origin : France
Effects : Relaxing
Quantity available : 3mL
Number of puffs : 600
Puff THC-P Amnesia
This exceptional vaping option is now available in three different percentages: 2.5%, 5% and 10%. Designed to satisfy the most demanding cannabis lovers, Puff THC-P Amnesia offers a unique and powerful experience.
3 dosages of THC-P available
With three different concentrations to choose from, you have total control over your vaping experience. Choose the percentage that best suits your preferences and needs. Whether you're looking for a mild high or a more intense experience, Puff THC-P Amnesia will meet your expectations.
Powerful effects and distinctive flavours
One of the most remarkable features of Puff THC-P Amnesia is its distinctive aroma. The subtle notes of Amnesia add an exquisite taste dimension to every puff, enriching your vaping experience. Enjoy the authentic flavour of Amnesia cannabis with every inhale.
800 Puffs of Pleasure
The THC-P Amnesia Puff is built to last. Each device is capable of delivering around 800 puffs, allowing you to fully enjoy this unique experience. No need to worry about constant refills; the THC-P Amnesia Puff gives you a prolonged and satisfying vaping experience. The THC-free alternative The THC-P in THC-P Amnesia Puff delivers powerful effects without the psychoactive effects usually associated with traditional THC. This means you can enjoy the benefits of cannabis without altered consciousness, making it an attractive option for those looking to enjoy the benefits of cannabis in a discreet way.
Puff THC-P in a nutshell
In a nutshell, Puff THC-P Amnesia is a high-quality vaping product that offers a range of strengths to suit your preferences. With its exquisite flavours and the ability to enjoy up to 800 puffs per device, it represents an attractive option for those seeking an exceptional cannabis vaping experience. Experience the THC-P Amnesia Puff now and discover a new way to enjoy the benefits of cannabis.
Discover THC-P Puffs: Your Passport to Relaxation
If you're looking for the ultimate relaxation experience, look no further. THC-P Puffs are here to offer you a soothing and enjoyable journey, without the psychoactive effects of traditional THC.
Exceptionally Relaxing Effects
THC-P Puffs are specially designed to provide deep relaxation. Whether you need to unwind after a long day at work or simply want to get away from it all, our Puffs offer you a moment of tranquillity. The relaxing effects of THC-P are appreciated by many users, making this option a real star of well-being.
Several dosages available
Customisation is key, which is why our THC-P Puffs are available in a range of dosages to suit your specific needs. Choose from a range of percentages, from the lightest to the most intense, to find the one that suits you best. With THC-P Puffs, the experience is in your hands.
Easy to use
Simplicity is at the heart of our philosophy. THC-P Puffs are incredibly easy to use, whether you're a novice or a seasoned user. There's no need for complex preparation or complicated settings. Just take a puff and enjoy the moment of relaxation that follows.
THCP: Discover the Revolutionary Cannabinoid
THCP, or tetrahydrocannabiphorol, is the latest addition to the cannabinoid scene and promises to revolutionise the cannabis industry. This innovative cannabinoid offers exciting prospects for cannabis enthusiasts and researchers alike. Explore what THCP has to offer and dive into a world of discovery.
What is THCP?
THCP is a variant of THC (tetrahydrocannabinol), the cannabinoid well known for its psychoactive effects. However, THCP is distinguished by its unique chemical structure, which makes it potentially even more potent than traditional THC. This singularity is attracting the interest of both the scientific community and cannabis enthusiasts looking for new experiences.
The possible benefits of THCP
Early research suggests that THCP could have a wide range of potential applications. It is associated with stimulant, anti-inflammatory and analgesic effects, opening the door to numerous opportunities in the medical and recreational fields. The discovery of THCP could transform the way we approach cannabis for therapeutic purposes.
The Quest for Optimal Dosages
Because THCP is still in the early stages of research, determining optimal dosages is a rapidly evolving field. Products containing THCP are currently available in different concentrations to meet individual needs. Finding the ideal dosage is essential for a satisfying and safe experience.
THCP: The Future of Cannabis
THCP is revolutionising the cannabis industry with its unique properties and potential benefits. As research progresses, new opportunities and discoveries continue to emerge. Stay tuned for exciting developments in THCP, as it could be the future of cannabis.
Explore the world of THCP and discover the endless possibilities it offers. Whether you're a cannabis enthusiast or a passionate researcher, THCP opens new doors to an exciting and promising future.
Origin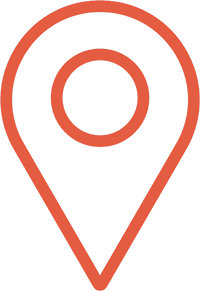 France
Effects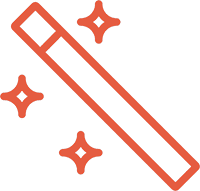 Relaxing
Quantity available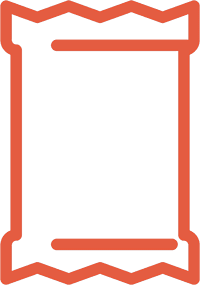 3mL
Number of puffs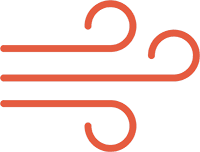 600
These categories may also interest you