-70 %
Promo
 
FLEUR CBD - LEMON HAZE HYDROPONIQUE
Origin : Italy
Culture : Hydroponics
Flavours : Lemon
Effects : Soothing
Concentration THC : Inférieur à 0.3%
Discover CBD Lemon Haze Hydroponic Flower
A Powerful, Curated CBD Variety with a Lemon Flavour
For cannabis enthusiasts looking for a unique experience, hydroponic Lemon Haze CBD flower is the ultimate choice. Grown in a state-of-the-art hydroponic environment, our Lemon Haze flowers offer superior quality and an exceptional flavour profile.
Why choose Hydroponic Lemon Haze CBD Flower?
Premium Quality: At H4CBD-store.co.uk, our hydroponic CBD Lemon Haze flowers are grown with the utmost care. Using advanced hydroponic cultivation methods, we guarantee unrivalled purity and potency.
Unique flavour profile: Lemon Haze is renowned for its refreshing lemony aroma and sweet-tart taste. Our hydroponic growing process intensifies these characteristics, delivering an incomparable taste experience.
Soothing effects : Appreciated for its soothing and relaxing properties, CBD Lemon Haze flower is ideal for relieving stress, anxiety and pain. It invites you to deep relaxation and natural well-being.
Order your CBD Lemon Haze Hydroponic Flower from H4CBD-store.co.uk
Look no further for the best quality hydroponic Lemon Haze CBD flower. At H4CBD-store.co.uk, we are committed to bringing you the highest quality, responsibly grown and environmentally friendly products.
Explore our site now and discover our exceptional range of hydroponic CBD Lemon Haze flowers. Enjoy the perfect cannabis experience, delivered safely and discreetly straight to your door.
Enjoy the benefits of hydroponic CBD Lemon Haze flower today. Place your order now and transform your cannabis experience.
Discover the Multiple Benefits of CBD Flowers
CBD: A Treasure Trove of Health Benefits
CBD flowers, derived from the cannabis plant, are gaining in popularity thanks to their many health benefits. Unlike THC, CBD offers therapeutic properties without the euphoric effects. Discover the many benefits of CBD flowers:
Reduce Stress and Anxiety with CBD
CBD is renowned for its anxiolytic properties, providing calm and natural relaxation. It is an invaluable ally for those suffering from anxiety disorders, offering relief without a high.
Soothe pain and inflammation with CBD
CBD's anti-inflammatory properties make it a popular choice for relieving chronic pain, migraines and inflammation. It's a natural alternative to traditional painkillers, providing relief without harmful side effects.
Improve Sleep Quality with CBD
CBD can regulate the sleep cycle, promoting deep, restful sleep. For insomniacs or those suffering from sleep disorders, CBD flowers offer a natural solution for better quality sleep.
Other benefits of CBD
Studies suggest that CBD may be effective in the treatment of various neurological disorders such as epilepsy, Parkinson's disease and multiple sclerosis. It also offers mental support by improving mood and reducing symptoms of depression. What's more, its anti-inflammatory and antioxidant properties make it a valuable ingredient in skincare products, helping to reduce acne and promote a radiant complexion.
Hydroponics explained
Hydroponics is revolutionising the way we grow plants. Rather than using soil, hydroponic plants are placed in an environment where their roots are immersed in a nutrient solution rich in minerals and essential nutrients.
How hydroponics works
In a hydroponic system, the plants rest on an inert substrate such as perlite, rockwool or coconut fibre. Their roots are constantly fed with a nutrient solution, ensuring a continuous supply of nutrients such as nitrogen, phosphorus and potassium. Water is recycled, making this method a sustainable and environmentally-friendly option.
The advantages of hydroponics
In hydroponic systems, growers have total control over nutrients, optimising plant growth. This method uses less water than traditional soil-based cultivation, which is invaluable in regions where water resources are limited. What's more, plants grow faster in hydroponics, with less risk of soil-borne diseases, reducing the need for pesticides and herbicides.
CBD flowers: a variety of ways to consume
CBD flowers offer a variety of options for personalised consumption. Opt for tobacco-free pre-rolls for a convenient and delicious experience. Vaping allows you to enjoy CBD without the harmful substances of combustion. Make an infusion or cook with CBD flower, incorporating its benefits into your favourite recipes. Remember to start small, choosing quality products from reliable sources.
Explore our range of CBD products, delivered quickly and discreetly throughout the EU, Switzerland and the UK. Transform your cannabis experience with the benefits of CBD flowers.
Origin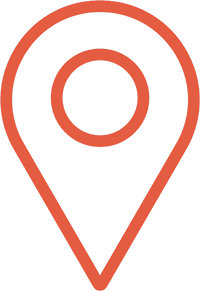 Italy
Culture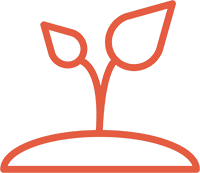 Hydroponics
Flavours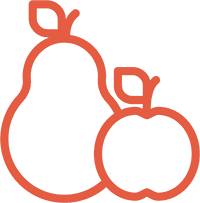 Lemon
Effects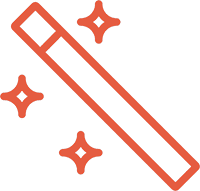 Soothing
Concentration THC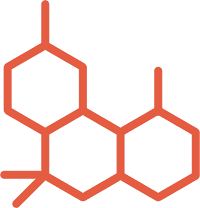 Inférieur à 0.3%
These categories may also interest you