-70 %
Promo
 
H4CBD FLOWER - SMALL BUDS - WHITE WIDOW
Origin : Switzerland
Culture : Indoor
Flavours : Pine
Effects : Relaxation
Quantity available : 5G
H4CBD : 30%
Small Bud H4CBD White Widow
White Widow, as a cannabis strain, has legendary status and is known for its distinctive aroma and powerful effects.
The 'small bud' variant H4CBD refers to the small buds of the plant that are harvested. Although they are smaller, they contain all the benefits and effects of their larger counterparts. One of the unique features of H4CBD White Widow that has everyone excited is its taste. This strain has a complex flavour profile that is a delicious combination of earthy pine and sour lemon with woody undertones. Some users also report notes of spice on the exhale, which adds to the uniqueness of its taste. It's a multi-layered experience that can be very pleasurable, especially for those seeking the relaxing effects of H4CBD. But what's even more remarkable about H4CBD White Widow is its relaxing effects. When consumed, it is known to relieve mental stress and induce physical relaxation without being overly sedating. This makes it an excellent variety for those looking to unwind after a long day or week, or even for individuals looking to manage symptoms of stress or anxiety.
What is White Widow small bud H4CBD?
White Widow small bud H4CBD is a cannabis strain known for its small flowers.
Unlike the original White Widow H4CBD, White Widow Small Bud H4CBD flowers are smaller. However, this doesn't mean they're any less potent or effective. In fact, the main difference between white widow small bud H4CBD and the original variety is the price. The small flowers of white widow small bud H4CBD are less expensive than those of the original variety. This makes it an ideal choice for those looking for a more economical option. However, it's important to note that despite their small size, white widow small bud H4CBD flowers retain the same properties and benefits as the original variety. They still contain a significant amount of H4CBD, which is a cannabinoid renowned for its therapeutic effects. CBD is often used to relieve pain, anxiety and inflammation. It can also help regulate mood and promote restful sleep. So even if you opt for the small flowers of white widow small bud H4CBD, you can still enjoy the benefits of CBD. In conclusion, white widow small bud H4CBD is a cannabis strain with small, inexpensive H4CBD flowers. However, they retain the same properties and therapeutic benefits as the original strain. If you're looking for a cheaper option, white widow small bud H4CBD could be an excellent choice for you.
Cheap H4CBD flowers with very relaxing effects.
If you are on a budget and looking for cheap H4CBD flowers with a very relaxing effect, welcome to H4CBD-store.co.uk.
We offer a wide range of H4CBD and Delta-9 products, including H4CBD flowers, which are not only affordable, but also provide powerful relaxing effects. One of the special features of H4CBD-store.co.uk is the delicious taste of its products. So whether you prefer fruity, earthy or floral flavours, they have something to suit your taste buds. Now let's talk about the effects. H4CBD flowers from H4CBD-store.co.uk are known for their relaxing properties. If you're looking to unwind after a long day or simply de-stress, these flowers can be a game changer. The high quality H4CBD varieties we offer have been carefully selected to provide a pleasant and soothing experience. What sets H4CBD-store.co.uk apart from other online retailers is their commitment to providing affordable options. They understand that not everyone can afford expensive CBD products, which is why they strive to keep their prices low without compromising on quality. This means that you can enjoy the benefits of H4CBD flowers without breaking the bank. As well as affordable prices, H4CBD-store.co.uk also guarantees the quality and safety of their products. They source from reputable growers who adhere to strict cultivation standards. This ensures that you get high-quality, pesticide-free H4CBD flowers that are safe to eat. When it comes to buying H4CBD flowers online, it's important to choose a trusted seller like H4CBD-store.co.uk. With their wide range of products, delicious taste, powerful effects and affordable prices, they are undoubtedly a top choice for anyone looking for cheap H4CBD flowers with highly relaxing effects.
How do I use H4CBD flowers?
H4CBD flowers are a fantastic choice for anyone looking to incorporate the benefits of CBD into their daily routine.
Whether you're new to H4CBD or a seasoned user, these flowers offer a versatile way to enjoy the therapeutic effects of this natural compound. In this answer, I'll explain how to use H4CBD flowers in three different ways: by vaporising them, infusing them and adding them to your recipes. First, let's talk about vaporising. This method has gained popularity among CBD enthusiasts because it allows you to inhale the active compounds without the harmful effects of combustion. To vaporise H4CBD flowers, you'll need a vaporiser specially designed for dry herbs. Simply place the H4CBD flowers in the chamber, set the desired temperature and wait for the vaporiser to heat up. Once it's ready, inhale slowly and steadily to enjoy the sweet, savoury vapour. Vaporising H4CBD flowers is not only a convenient way to consume CBD, it also ensures maximum bioavailability, meaning your body can absorb the compounds more efficiently. The next step is to infuse H4CBD flowers into various products. Infused H4CBD oils are also a popular choice as they can be used in a variety of ways. You can then use this infused oil in your skincare, massage oils or even as a cooking ingredient. Finally, let's explore how you can incorporate H4CBD flowers into your culinary adventures. By adding these flowers to your recipes, you can infuse your dishes with the benefits of CBD. However, it's important to note that CBD is sensitive to high temperatures, so it's best to use gentle heat when cooking with H4CBD flowers. One of the most common methods is to make H4CBD butter. Start by decarboxylating the flowers as described above, then mix with melted butter and leave to infuse for a few hours. Strain the mixture through a sieve to remove any vegetable matter, and voilà! You've got your very own CBD-infused butter. Use it in your favourite recipes like cookies, brownies or even on toast for a CBD-infused breakfast. In conclusion, H4CBD flowers can be used in a variety of ways to enjoy the relaxation of H4CBD. Vaping offers a quick and effective method of consumption, while infusing in oils or butter allows you to incorporate H4CBD into your skincare routine or culinary creations. Remember to start with a low dosage and work your way up
Origin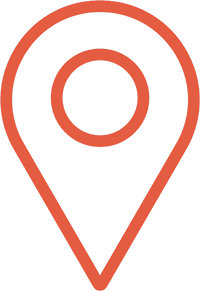 Switzerland
Culture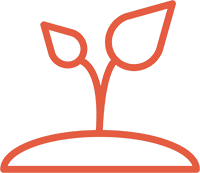 Indoor
Flavours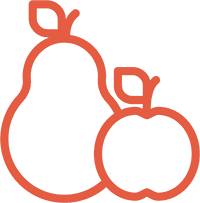 Pine
Effects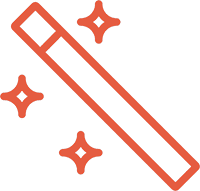 Relaxation
Quantity available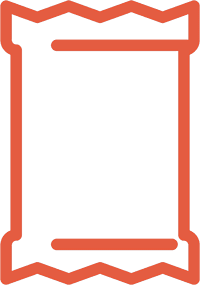 5G
H4CBD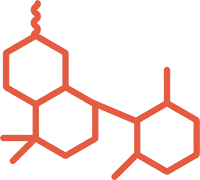 30%
These categories may also interest you