-30 %
Promo
 
PUFF VMAC - STRAWBERRY KUSH - WHITE RABBIT
Flavours : Fruity
Effects : Relaxation
Quantity available : 1ml
Concentration THC : Inférieur à 0.3%
Number of puffs : 800
Puff VMAC Strawberry Kush : 800 Puffs
The Puff VMAC Strawberry Kush 800 Puffs is the epitome of excellence in the world of disposable vaping devices. With its sweet strawberry flavour and earthy notes characteristic of Kush, this puff transports you to a garden of delights where the fruity aroma meets the earthy richness of cannabis. Get ready for an unrivalled taste and smell experience with every puff.
Strawberry Kush, an iconic variety
The perfect fusion of sweet strawberry and spicy Kush creates a harmonious balance of flavours in Puff VMAC Strawberry Kush. With every inhale, you're greeted by an explosion of juicy strawberry sweetness, followed by the warm, earthy undertones of Kush. This unique combination offers a rich, complex sensory experience that will appeal to fans of subtle, balanced flavours. This nicotine-free product, which contains 800 puffs, will win you over with its unique taste and intense effects.
800 puffs of fruity VMAC
With 800 puffs of fruity bliss at your disposal, VMAC Strawberry Kush Puff is designed to give you an extended vaping experience. Each puff is meticulously measured to ensure a smooth, consistent inhale, allowing you to enjoy every puff to the full. Whether for everyday use or a special occasion, this puff is ready to give you a long-lasting, delicious experience.
VMAC by White Rabbit Quality and Reliability!
The VMAC Strawberry Kush 800 Puffs are the result of an uncompromising commitment to quality and innovation. Made with high-quality materials and natural flavours, this puff guarantees a pure and authentic vaping experience. What's more, its disposable design makes it extremely practical, eliminating the need for refills or complex adjustments.
Immerse yourself in the enchanting world of VMAC Strawberry Kush 800 Puffs and discover a fruity, earthy and balanced vaping experience like never before. Be enchanted by the harmony of flavours and enjoy fruity ecstasy with every inhale. An exceptional taste experience awaits you.
What does VMAC do?
VMAC, available on thcp.co.uk, opens the doors to a new era in the cannabinoid experience. With effects similar to the powerful THC-P and the mysterious HHCPO, this unique formulation offers you a deep immersion in the world of relaxation.
Similar to THC-P and HHCPO: Exceptional intensity and duration
THC-P, renowned for its remarkable potency, offers intense and long-lasting psychoactive effects. VMAC builds on these characteristics by delivering an experience that defies expectations.
HHCPO, an enigmatic cannabinoid with relaxing and soothing properties, finds its equivalent in VMAC. This puff offers gentle, deep relief from mental and physical tension. Lovers of relaxation will find VMAC an ideal companion, allowing them to unwind and escape the stresses of everyday life. Each puff will take you into a state of intense relaxation but also lightness with its 800 puffs.
VMAC: an exceptional formulation
VMAC from thcp.fr stands out for its exceptional quality and unrivalled reliability. Each puff is carefully crafted to exacting standards, guaranteeing unrivalled purity and a consistent vaping experience. The effects are measured and balanced to deliver a consistent experience with every inhalation.
By choosing VMAC from thcp.co.uk, you're opting for an unparalleled cannabinoid adventure. Discover the frontiers of perception and euphoria with effects that rival the most powerful cannabinoids on the market. Navigate the depths of sensation and explore a world of relaxation and happiness, all within a puff's reach.
White Rabbit: Innovative Cannabis Excellence
White Rabbit embodies the essence of innovation in the cannabis industry. Renowned for its high-quality products and exceptional cannabinoid blends, White Rabbit has conquered the market with its commitment to excellence and exceptional customer experience. At the heart of this revolution is VMAC, an exclusive blend of active cannabinoids that redefines what cannabis lovers expect.
VMAC on thcp.fr: the gateway to the exceptional
Thanks to an exclusive partnership, White Rabbit is now offering its iconic VMAC on thcp.fr, the destination of choice for cannabis connoisseurs looking for a unique experience. On thcp.co.uk, customers can not only find VMAC, but also benefit from a reliable and secure platform for their purchase, with fast and discreet delivery direct to their door.
Products with high standards
White Rabbit's VMAC, available on thcp.co.uk, is the result of a rigorous selection of active cannabinoids, combining White Rabbit's expertise with thcp.co.uk's renowned platform. Each product is meticulously tested and measured to ensure exceptional purity and consistent effects. This alliance guarantees customers a cannabis experience of unrivalled quality, while offering peace of mind through a reliable and transparent purchasing process.
Exploring a new world of cannabinoids
By choosing White Rabbit VMAC from thcp.co.uk, cannabis lovers have the opportunity to explore a new dimension of euphoria and relaxation. Each puff is an invitation to plunge into a world of exquisite flavours and powerful effects, capturing the very essence of cannabis in every inhalation.
Discover the exceptional with White Rabbit and thcp.fr. Together, they are paving the way for an uncompromising cannabinoid experience, offering enthusiasts privileged access to excellence in the world of cannabis. Enter a world where innovation meets quality, and explore the future of cannabis with White Rabbit on thcp.fr.
Flavours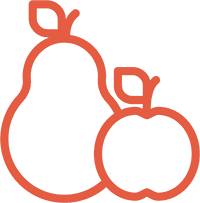 Fruity
Effects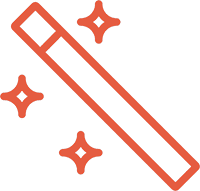 Relaxation
Quantity available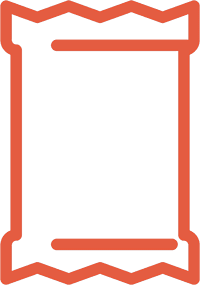 1ml
Concentration THC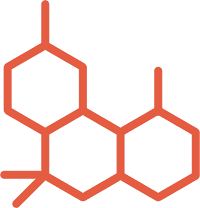 Inférieur à 0.3%
Number of puffs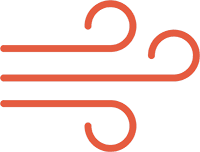 800
These categories may also interest you